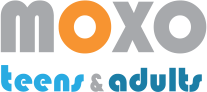 MOXO Teens and Adults test is a computerized d-CPT, covering ages 13 – 70 and serving as an objective tool to evaluate the patient's attentiveness profile.
Exclusive to the MOXO Teens & Adult's ADHD test is the distractor set that helps simulate the patient's daily environment. The test which can only be performed in qualified clinics carries some distinct advantages:
Online, 18 minutes test and a matching graphical stimuli.
The unique distractor set, allowing the patient's performance to be tested in various environments.
Current and updated norm pool, containing over 900 international norms.
Performance graph, enabling the patient's performance to be measured over time (throughout the duration of the test).
Accessible and online intuitive interface, permitting the test to be performed from any computer with web-access, using a regular keyboard and requiring no specific software or hardware.
All information is highly secured according  to USA-HIPPA confidentiality laws and regulations (for more information read our privacy statement).
Here is a demonstration of one part of the MOXO Teens & Adults test: