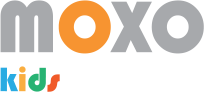 The MOXO Kids is specifically designed for children ages 6-12 and provides clinicians with a designated set of tools to aid in the process of ADHD diagnosis and patient monitoring.  MOXO Kids is a short, online Test, with a matching graphical stimuli and distractors set.
Online, 15 minutes test and a matching age-appropriate graphical stimuli
Multi languages audio instructions and an interactive practice session comprehensible for children
The unique distractor set, allowing the patient's performance to be tested in various environments
Current and updated norm pool supporting the younger age spectrum of 6 years and above
Performance graph, enabling the patient's performance to be measured over time (throughout the duration of the test)
Accessible and online intuitive interface, permitting the test to be performed from any computer with web-access, using a regular keyboard and requiring no specific software or hardware
All information is highly secured according to USA-HIPPA confidentiality laws and regulations (for more information read our privacy statement).
Here is a demonstration of one part of the MOXO Kids test: